DeeDee Austin is a 17-year-old Indigenous singer/songwriter and member of the Abegweit First Nation. DeeDee's infectious energy and authentic songwriting is bringing her recognition across the Maritimes. 
Nominated for Music Nova Scotia's Indigenous Artist of the Year in 2021 and 2022, along with Nominations for New Artist Recording, SOCAN songwriter of the year 2022 along with nominations for the Chief Noel Doucette Youth Achievement Award, Women in Music Canada Honours 2023 and The Young Canadian Socan Songwriter of the Year 2022. Austin garnered Indigenous Artist of the Year and New Artist Recording 2022 for her debut EP Stepping Stones along with garnering the Chief Noel Doucette Youth Achievement Award and the Young Canadian Socan Songwriter Award Honourable Mention. All songs were written and arranged by DeeDee herself.  She has followed up with the newest release of her single Natural Born Original, 16 and the sequel to her single Buried Truth – Buried Truth Part 2 and 3. DeeDee is currently working on new songs for a second EP to be released in the spring / summer of 2023.  
Austin was inspired to pursue a music career by her church organist, the late Maxine Hibbits, and draws much inspiration from her deep pride in her Indigenous roots.  
The busy young artist has recently performed for the 2023 Canada Games Closing Ceremony, iLLumINATION Festival 2023, National Centre for Truth and Reconciliation at the Gidinawendimin along with the Stan Rogers Fest; Halifax Jazz Fest; The Guild, Charlottetown;  Halifax Buskerfest;  NS Mi'Kmaw Summer Games in Cape Breton; Lunenburg Folk Harbour Fest; opened for April Wine and over the past year has shared the stage with Bruce Guthro; George Canyon; Dave Gunning; JP Cormier; Neon Dreams; Drives the Common Man; Crownlands; Twin Flames and many more. 
"My goal is to touch the hearts of all my listeners through my realistic lyrics. I pour my heart into everything that I sing and play!"    
Press Kit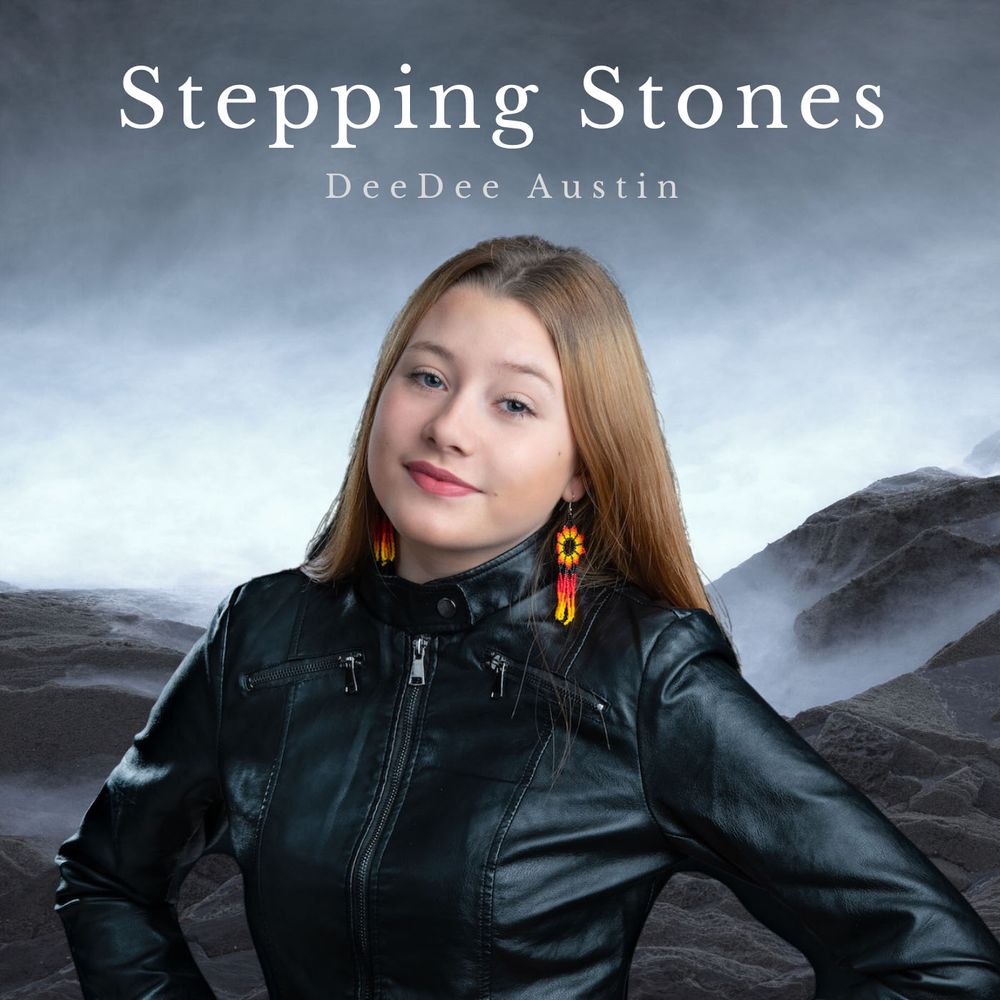 Stepping Stones
Available Now
1. Chevy
2. A Little Past 9
3. Wishes
4. Don't Live A Lie
5. Broken
6. Small Town Girl

Produced, Mixed and Mastered by Scott Ferguson
at FMP Matrix, Dartmouth, NS Canada
Owen O'sound Lee - Assistant Producer Tracks 1,2,6